Chiranjeevi's Shocking comments on awards
Shocking comments by Mega Star Chirajeevi on awards in the pre release event of Rangasthalam at RK beach Vishakapatnam. Chiranjeevi is confident about Rangasthalam winning the National Award. "It will be an injustice for movie and actors if they don't get the award" commented Chinranjeevi.

"We should understand that many film makers make message oriented movies by not expecting awards.A movie with good message will definitely bag an award "says Chiranjeevi. Mega Star speaking about audience "I always get emotionally excited whenever i come to vishakapatnam.I am so happy to waves of love given by the fans which is stronger than the Waves of the Sea in vishakapatnam". He wished everyone a Happy Ugadi. He continued "Rangasthalam is heartwarming movie. When Sukumar narrated the story I thought alot whether acting as deaf person will really workout. But once i saw the output of the film i really feel that Rangasthalam is going to be a Number 1 in Charan's movies"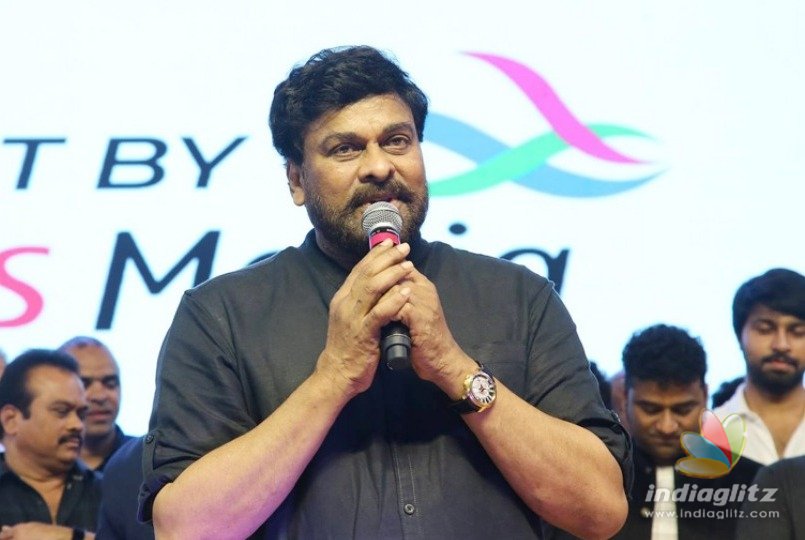 "Rangasthalam is very emotional and heart touching one. The whole credit goes to Sukumar for making such a beautiful movie. I cordially thank Devi Sri Prasad for giving amazing tunes and Chandrabose for the lyrics. I thank everyone who worked hard for this movie " he concluded.
Read in Telugu
http://www.sootiga.com/telugu/2018/03/18/chiru-shocking-comments-on-rangasthalam-movie/